Linda G. Barrett
In 1989, I began my professional career as a Registered Nurse. It's a tough profession and one to be respected. During my medical career, I gravitated towards management: regulatory compliance, quality assurance, legislative issues, policies and procedures, and working with state surveyors…all the things most people hate but I love. I enjoy the detail of regulations, and I have been contracted with home health agencies to help them prepare for their state surveys.

But the business of nursing, and healthcare in general, is mind-numbing—insanity at its best—so I retired from all of that in 2016 and started my own business, Nurse Advocate Solutions, LLC, as a medical liaison between aging parents and their grown children, who usually live out of state.

Shortly after I started my business, my mother passed and my dad was diagnosed with vascular dementia, or vascular cognitive impairment. This type of dementia, the second most common cause of dementia after Alzheimer's disease, is caused by a lack of oxygen to the brain, usually from a blockage of some type. Unfortunately, it results in a much shorter lifespan.

He lived out of state, and I am an only child, so I became the long-distance family member who needed to care for an ailing parent, which is what Nurse Advocate Solutions was all about. I managed his finances, taxes, legal issues, insurance, bills…and was actively involved in all his healthcare. I understood the responsibility and complexity of fully attending to a loved one's care. For almost an entire year, I was with him out of state, spending more time there than at home.

While still commuting back and forth, I began to write in earnest after my first book, Release Me was published. I retired from nursing, including my Nurse Advocate Solutions business, and began writing full time. My dad passed shortly before my second book, Save the Sinner, was published.


Now, let's move ahead to why you are reading this: what started my journey.


Even though I had only written a few poems years ago, my true journey to where I am today began as a relentless, consistent thought and vision I kept having. And I do mean relentless.

I saw a girl, who was somewhere in her mid to late teens, sitting on the ground with her arms wrapped around her knees, pulling her legs in tight to her body. Her face was obscured as she laid her head onto her knees. The vision presented itself entirely void of any background. It was ... only the girl.

I could feel her desperate heartache and her pain of just living. She wanted someone to notice her, to care, to see her. In her darkest hour of despair, as she asked if there was a reason to continue her life, on the brink of her thoughts of suicide, is at what point the vision of her came to me. I understood her agony and her feeling of being unheard, struggling between reality and escape. The unrelenting thought came to me: "I have to let her know I'm writing to save her life." Maybe she is me; I don't know. But I couldn't ignore it. I had to do something. I sat down and immediately started writing the poems that created Release Me. I knew she would happen to find this book, read it, and know she isn't alone and
there is something to hold on to.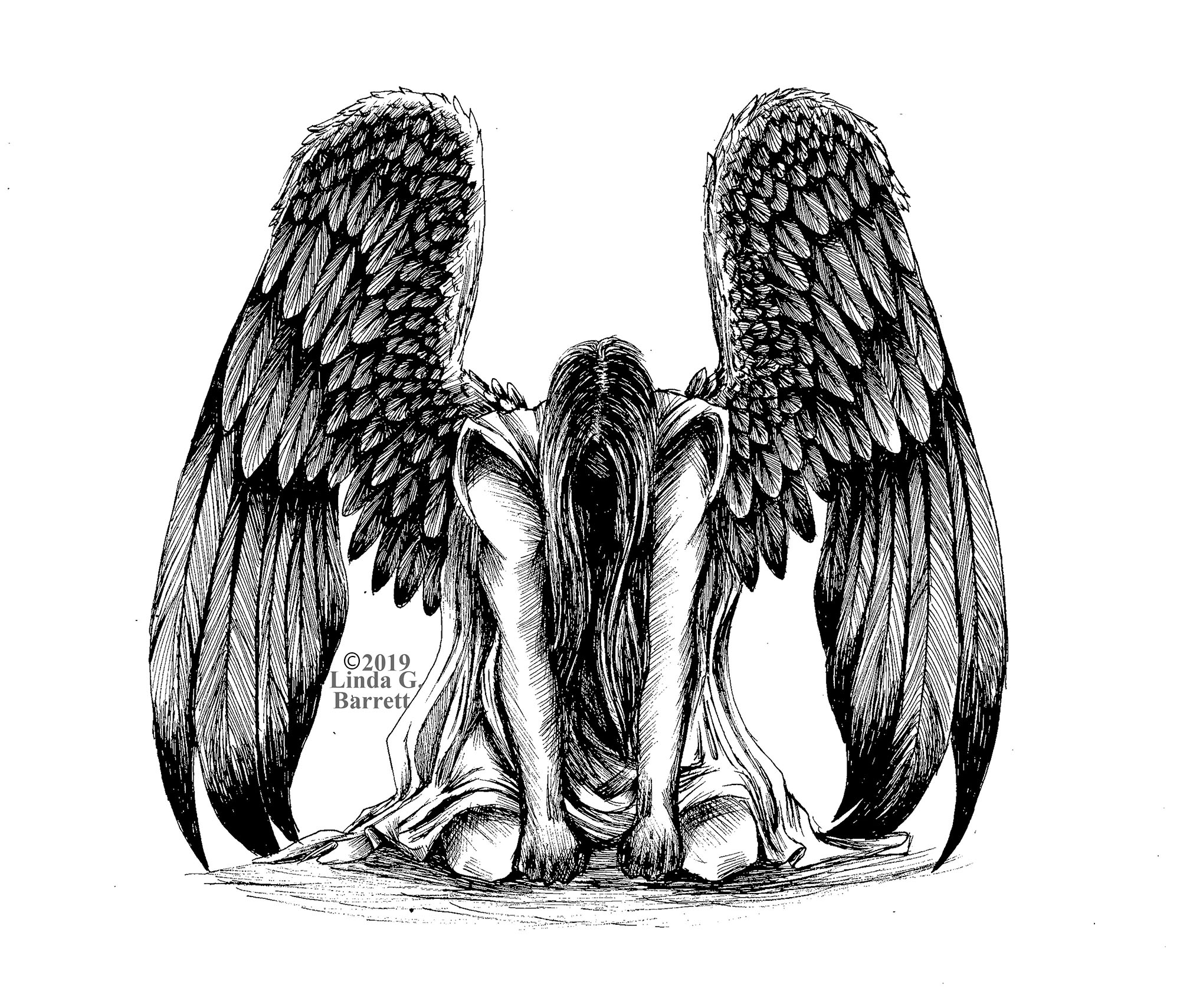 I had no idea how to move forward with writing the story or getting it published so she, as well as anyone else who needed to hear my message, could read it.
As fate would have it, I had to have met an editor through one of my marketing networking meetings. What are the odds that I would directly know an editor! I told her my story and asked if she would be willing to look at my work, and she agreed to. I told her it was perfectly acceptable to pat me on the head and tell me the work was junk, which I expected. I faxed her my stories, and the next day she called and we set up a meeting.

When we met, she said she liked my poems and they were definitely print worthy. What?! Really? Then I told her that I don't write poetry. I don't read it, and I don't like it. You know—I was thinking the "Roses are red..." variety of poetry. Not my thing.

She smiled at me and said, "Well, I'm sorry to tell you, but you write in a 'free verse' style of poetry."

Not long after that, she sent me an email stating she wanted to work with me and that my work was good. I was exhilarated!

As an excited new writer, I went to my favorite store, Barnes and Noble, and purchased several how-to books about writing. When I told Karin, my editor, the research I was about to do, she was quick to tell me, "Don't read any of those books! Take them back or give them away. If you read those, it will change your style of writing, which is unique."

So began my new life and career.

The poems started coming to me almost as quickly as I could write them. My books are about the soul's journey through despair, pain, grief, and love, struggling to find peace. Their themes include searching for purpose, the struggle within our own internal darkness, and battling the forces beyond the veil.

But I need to make this clear: As I stated in my book, these poems are real. The people, places, events, and emotions are real. I was there with each and every one of them. I've had some people tell me they feel the raw emotion of the poems. Many are just that.


As my first book's description says, "From sorrow to joy, from pain to passion, from darkness to light, Linda Barrett's Release Me, a book of poetry, brings to light the journey of the soul. Her words express the agony that is sometimes seen and felt but not heard, the struggle for reality, the search for the veil through
which we can escape... This book lets us know we are not alone in our heartache, in our longing, and in the quest for our voice to be heard."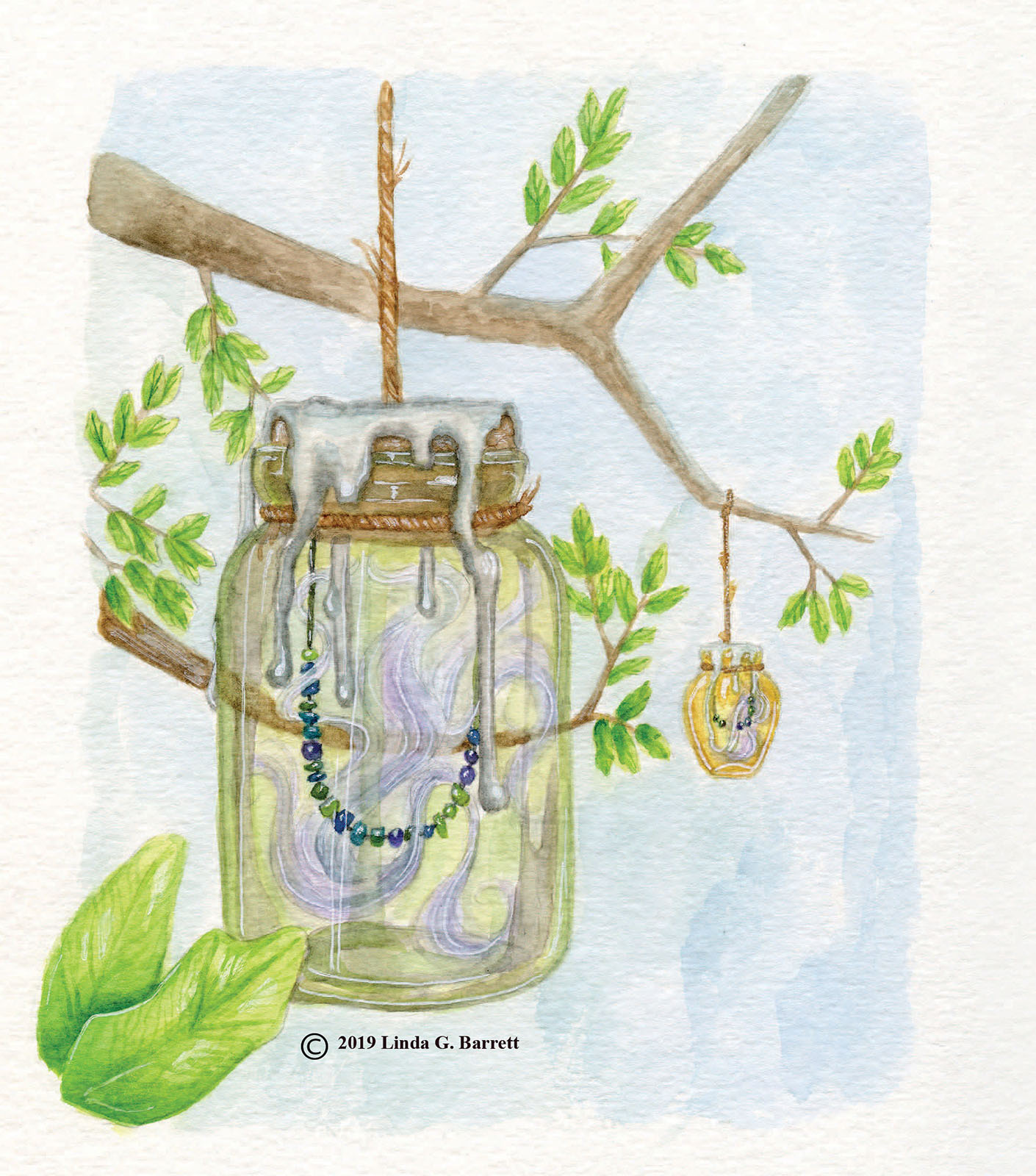 I then started to have short stories come into my awareness, and I began to write those as well. As my poems had come to me, so did these tales. They are each unique and continue one's journey towards peace and purpose in very different ways, uniquely unto themselves.

My second book, Save the Sinner, is a compilation of both poetry and short stories. With the gentle but constant encouragement, guidance, and support from my editor, I have not looked back.

I've also begun writing my first novel, Soul Collector, which is based on the short story included in this book.

Almost anything can spark an idea, but for me it's often from music; its vibrations, tones and feelings, which can elicit different imagery that contributes to my story or poem ideas. A concept can also come from different artwork, from fantasy to Renaissance or anything in between.

My interests, other than writing, are varied and diverse. I studied with a Native American teacher for many years, learned from Tibetan monks, met with Orthodox priests, and studied with a Shamanic teacher. I've been fortunate to have met diverse cultural leaders from around the world, and I love a good philosophical conversation.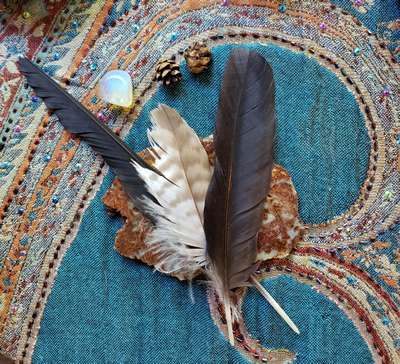 I believe in being respectful to our Earth Mother, to ask before taking. I love the feathers or stones that may find their way onto my path, and I am always grateful for their gift of themselves to me. I surround myself with my crystals, drums, and a million other little things I have collected throughout my life. I am very deeply into symbolism, and I've always been "sensitive" to the spirit world. I also love being surrounded by books, always seeming to need another bookcase. I think the mountains are the most beautiful place to be.

Currently, I live in North Central Florida with my husband, two dogs, and one cat. All rescued. Except the husband. Well, maybe him, too.